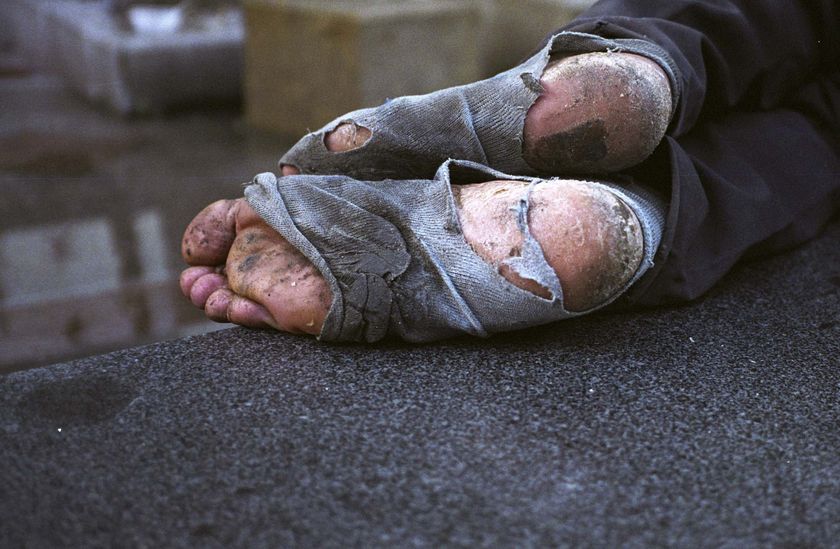 Homelessness has increased by a fifth in the last four years. Policies like the bedroom tax and cuts to welfare benefits have not only exacerbated homelessness but have stretched local authority resources in their efforts to rehouse these people.
Homelessness in modern day Britain is morally unacceptable. UKIP would make the elimination of homelessness their very first housing priority. We would create a National Homelessness Register to identify as far as possible all homeless persons, including individual special needs. We would ensure all homeless persons would have full access to medical facilities including dental and optical care, counselling and psychological support. Landlords would receive incentives through the housing benefits system to accept homeless persons as their tenants. Furthermore, we would make it easier for persons of no fixed abode to claim income support and other welfare entitlements. In addition, police would be tasked with eradicating the sexual, physical and emotional abuse directed towards our homeless.
Tackling homelessness is fundamental to achieving social fairness and justice. The best way to fight homelessness is by producing more affordable housing. Unfortunately, the parties of the political establishment failed to plan and prepare the UK for such a sustained surge in housing demand. When we warned several years ago that our country was on the brink of a housing crisis the political classes refused to act. Even today, we are absorbing over a quarter of a million new settlers to the UK each year without adequate planning for housing and public services.