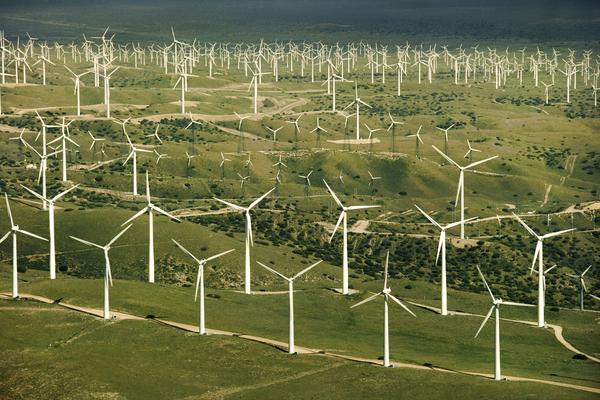 We need to redefine our understanding of what is 'green'. What began in 1951 as an environmentalists dream has today become a conservationist's nightmare. I have been advocating for the last decade that we need to move to next generation of green thinking. Where we seek environmental solutions in cutting edge, science and technology concomitant with creative entrepreneurialism. Moving away from the outdated obsession with carbon inhibition.
Apart from devastating the view of serenity and breathtaking scenery of our countryside the rotating blades kill and maim countless of innocent birds even from protected species. Moreover, wind farms emit grotesquely disturbing noise pollution which petrifies so many small animals causing them to abandon their historical habitat. In addition, the various oils and greases used by the turbines contribute to the imbalance of our ecosystems.
Ironically, digging up the peat so radically to make way for the wind farms causes enormous carbon dioxide emission. Worst still, they are remarkably heavy on maintenance. Beyond the fact that they need regular repair, wind turbines usually ought to be turned off if wind speeds exceed 56mph as their performance becomes subject to diminishing returns.
Above all, the increase in electricity bills is not only forcing vulnerable households into fuel poverty but affecting the competitiveness of British industry. Many of our elderly cannot keep themselves warm in the winter because of the spike in fuel prices. They are paying for the price for the LibLabCon's Holy Grail of green pseudo science.
The environment is and should be sacred. That is why we need to protect our countryside, the most breathtaking on mother Earth not only from development but wind farms too. The reality is that at this stage in their scientific evolution wind farms are no more than the proverbial 'wolves in sheep's clothing'.