Study suggests just 5,740 new homes approved across capital, down from 8,063 in previous quarter and 11,865 in first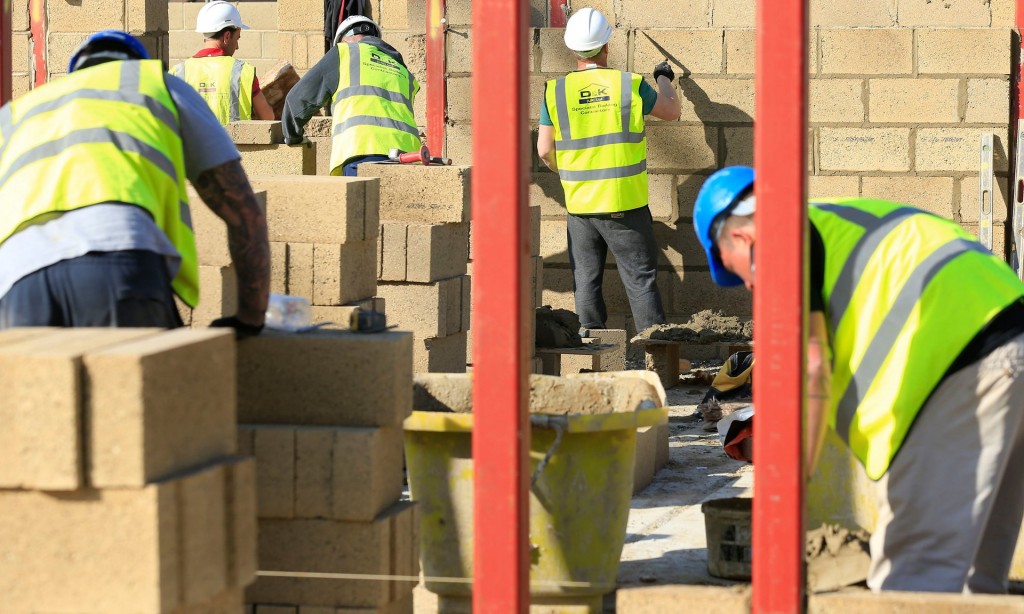 The number of new home approvals in London for 2015 will fall far short of the government's 42,000 annual target. The London housing crisis is expected to worsen as a result of a sharp decline in the number of new home planning approvals..
London borough planning divisions approved just 5,740 new homes in the third quarter of last year, down from 8,063 in the second quarter and 11,865 in the first, according to data compiled by estate agents Stirling Ackroyd.
Approvals so far recorded for 2015 – of 25,668 – fall far short of the 42,000 annual figure needed to meet government housing targets for the capital.
Less than 70% of applications for new homes were granted approval between July and September across London's 32 boroughs, compared with 76% of homes approved in the previous quarter. But even if all 8,280 applications in the third quarter had been granted, London would still be falling short of the necessary levels.
South London boroughs outpaced the rest, with Southwark leading the way with 912 home approvals, followed by Croydon and Lambeth. These three boroughs accounted for 41% of all planning consents in the city.
Barking & Dagenham was the worst borough for planning approvals, granting just seven in the third quarter. Kensington & Chelsea granted permission for only eight new homes and the east London borough of Havering – which includes Romford, Hornchurch and Rainham – was the third worst, with 20.
Andrew Bridges, managing director of Stirling Ackroyd, said: "Approvals simply aren't stacking up. No, no, no is being heard far too often and it can't continue. A sustainable and realistic approach is needed in order to make sure new homes are being built – and London's housing crisis tackled by the horns."
The government has unveiled a series of measures to tackle the UK's housing crisis, including a pledge last week to create 13,000 homes in southern England – the largest housing project led by central government since the redevelopment of Docklands in east London in the 1980s.
While housebuilding has picked up across the UK since the slump hit during the financial crisis, the number of houses being built remains below its peak in 2007 and well short of the of 250,000 new homes a year experts say are needed.
There was a pickup in homes started and completed across London last summer, but both failed to make significant progress, Stirling Ackroyd said. The figures showed construction on 5,680 new homes started in the third quarter, up 14% on the previous three months. At the same time, 6,430 new homes were completed, the highest number in 2015 so far.