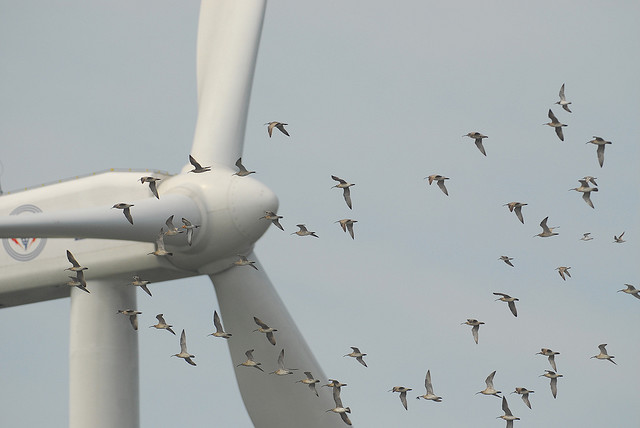 BIG COMPANIES – AND THEIR BOSSES – NEED MY EXECUTIVE STYLE HOMES IF THEY ARE TO MOVE TO FENS SAYS MARCH BUSINESSMAN – NEWS – WISBECH STANDARD
RELAXATION OF PLANNING RULES FOR CHANGE OF
USE FROM OFFICE AND COMMERCIAL TO RESIDENTIAL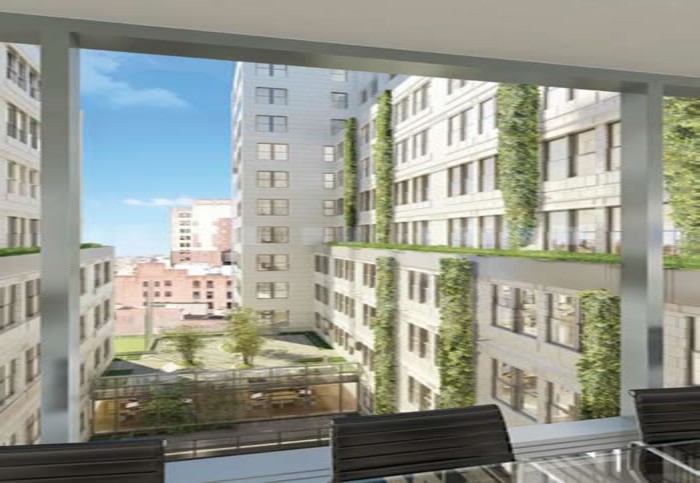 Typically, British city and town centres are characterised by swathes of commercial properties and offices. However, there are other buildings of this genre which emerged organically due to local demand. Demand which may no longer be present. If our objective is to maximise affordable housing supply then there is a need to increase conversions per se to residential. UKIP would start with a stronger presumption in national policy that changes of use will be encouraged by local authorities and individual applications not refused without overwhelming contrary considerations. UKIP could further reinforce their "Think Residential" policy framework via a waiver of building control and planning application fees in instances of office/commercial conversion to residential.
Moreover, UKIP would merge planning, building regulations and control departments. Leading to reductions in "red tape" and savings for developers. In recognition of the fact that to ignite attention away from greenfield there needs to be a costs realignment. So that there is not such an obvious profit disparity between greenfield and other potential developments. The pressure to concrete our countryside is driven more by profit than social need.
Nevertheless, UKIP insist that this should remain an implied principle rather than fully integrated into permitted development rights. Thus curbing the risk that unsuitable premises in inappropriate locations would be converted in the backdrop to escalating housing demand. In addition, there would be cases where external or additional works would be required to facilitate the permitted change of use. There are literally thousands of office and commercial buildings the length and breadth of our country which are lying empty purely because of changes in demand which could be converted to affordable residential housing if planning restrictions and short term financial constraints could be surpassed. London and South East account for 55 per cent of the English office market, and has the greatest overall potential for conversion to residential. Nonetheless, post 1980 office buildings have been built mainly on deep plan format making them inappropriate for residential change of use. Principally, due to the preclusive higher floor to floor heights. Unfortunately, no government to date has carried out a definitive national investigation into the actual residential output which can be derived from this process. In our opinion the conservative government having vowed to protect the countryside is now giving free licence to concrete it without first investigating what actually can be built without having recourse to the countryside.
Including loft conversions within the permitted development remit has helped many families stay within their current property. By using permitted development to enlarge their property in accordance with changing need. However, in consultation with specific local authorities UKIP would pilot scheme the conversion of garages and basements within defined locations and parameters. The entire thrust of UKIP housing policy being to expand the supply of housing without concreting an inch of Britain's legendary country.
RE-BALANCING HOUSING DEMAND AND SUPPLY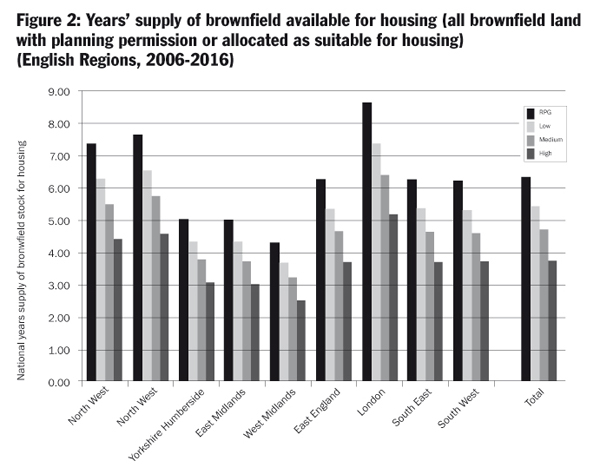 A) Even on current projections we can rebalance the housing demand and supply equation by building exclusively on brownfield and disused commercial sites without concreting our green belt.
B) Under current policy there is no mechanism for ensuring that predominately affordable housing will be built in the countryside.
C) Unless we leave the EU and take control of our borders we will never be able to accurately predict or plan effectively for future housing needs. Unlike previous administrations UKIP will not chase endlessly moving supply targets.
D) We acknowledge that building on greenfield involves less risk and expertise than brownfield. UKIP will not put a price on the British countryside. It belongs not to some of us but all of us. We will not put profit before people.
E) Once our countryside is concreted it's gone forever. We do not have the right to deprive future generations, who will only know how breathtaking the British countryside was through photographs and video archives.
F) Housing demand is driven by affinity to employment, infrastructure and amenities. Therefore greenfield development is not just a matter of building houses but cutting across woodlands to build roads, and green spaces to install services. For example, even if UKIP accepted proposals to build on part of the Fens in Cambridgeshire, this would have to be coupled with a corresponding expansion in infrastructure. Remarkably, Fenland only has 2 miles of dual carriageway. Hence, in areas of notable 'transport poverty' or lacking in rail facilities greenfield development necessitates substantial public investment.